At Aro, we are committed (some would say obsessed!) with helping you get the most out of the software. Our unique four tier help centre support is designed to ensure all users receive the highest quality of support.
Live chat support - Available within the software
Phone support - Call us on (07) 3059 3035.
Email support - Send an email to support@arosoftware.com
Help centre - With over 400 articles & videos, this help centre is designed to give you the answers you need 24/7.
You can access our support options by clicking on the
link in the top right corner of the dashboard. Our team is available to help you, Mon-Fri, 9am - 5pm AEST (Excluding public holidays).

And our help centre pop-up window will appear like this. Form here you can search our help articles or access our other support options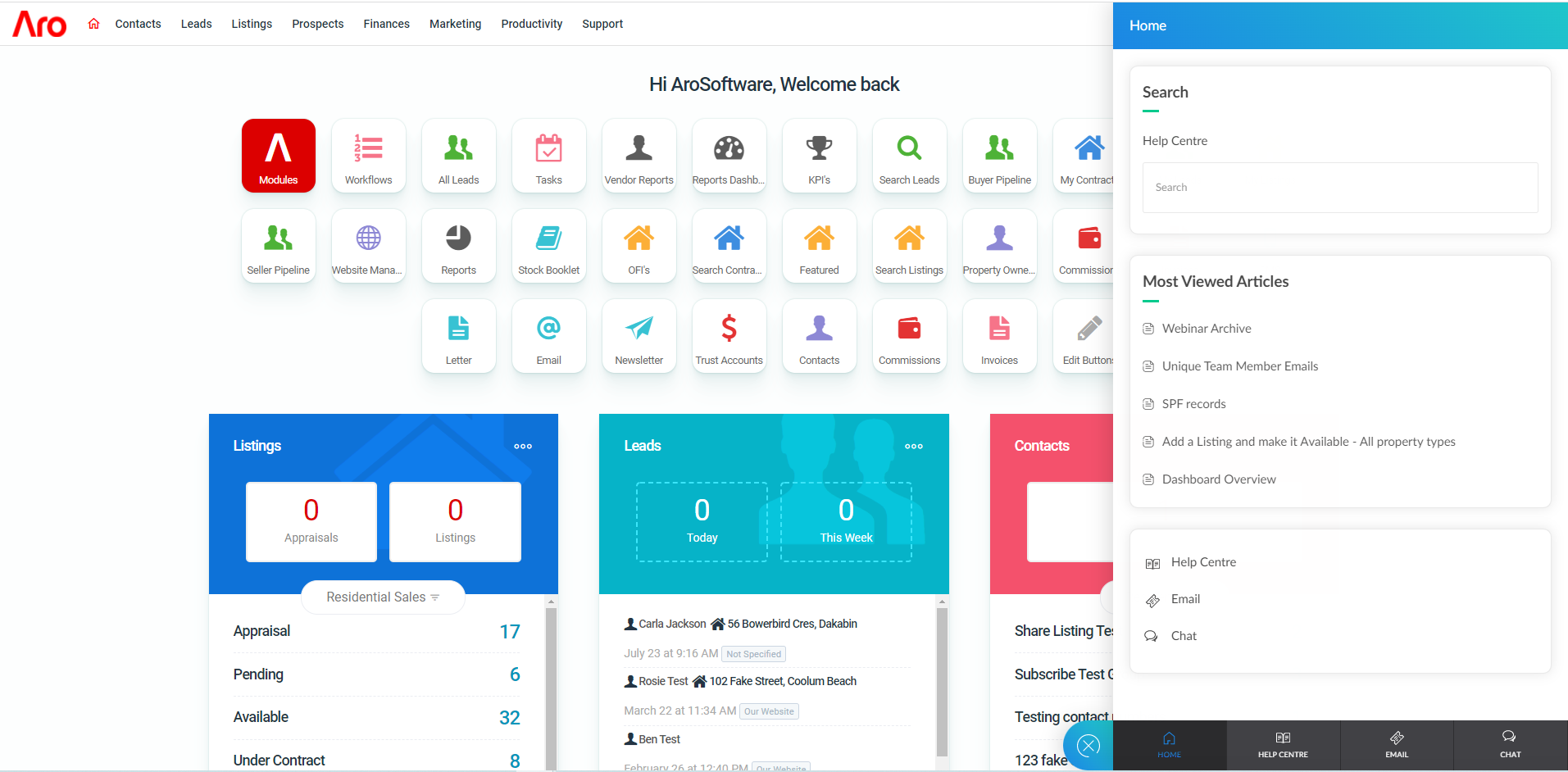 So if anything's not right or you need help, you can always use one of our support options and we'll make sure we get back to you as soon as possible.